Transform your live event into a virtual or hybrid event with an experienced virtual events team.
End to end solutions allow for scalability within your Virtual Event from managed webinars to fully virtual interactive experiences - all with Creative, Production, and AV support.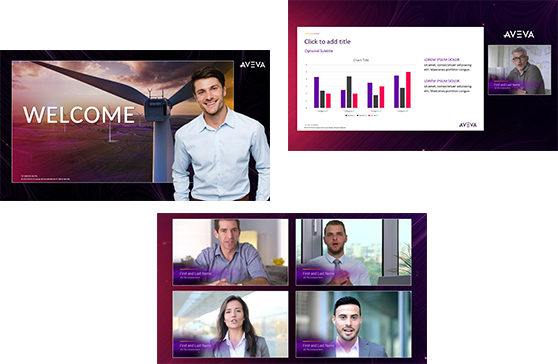 Creative
Livestream and Broadcast Graphics
Animated Title Animations
Presentation support
Theme Support
Lower Thirds
Scripting and Speech Writing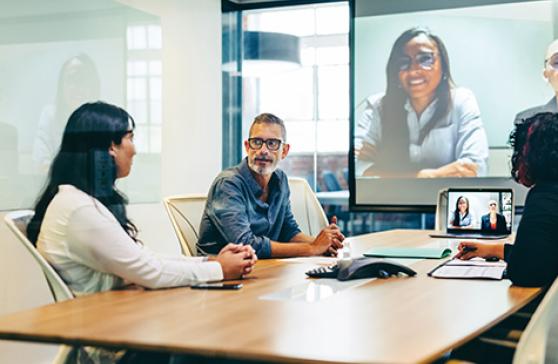 Pre-Production
Production Schedule
Workback Schedules
Run of Show creation and management
Cue to Cue creation and Management
Content Management
Technical Planning
Rehearsals
Read Throughs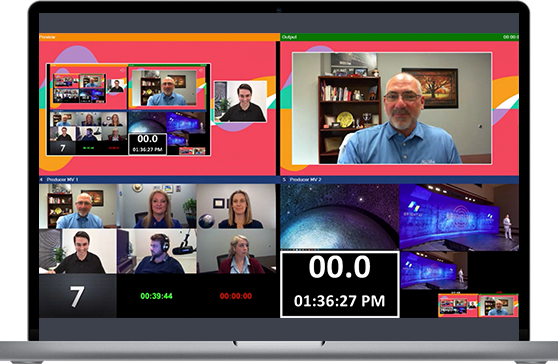 Pre-Recordings
Virtual Studio Recordings
Editing and adding graphics
Producers to coach presenters
Tech checks and technical support included
In Person Studio recordings for higher production value
In-Home Studio Kits Available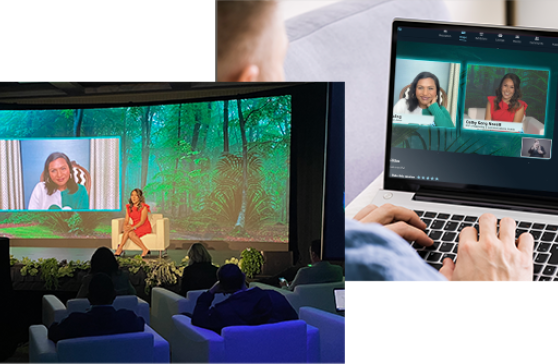 Virtual + Hybrid Event Support
Options for production value of the broadcast
Recording for on-demand use
Complete show management
Graphics and Content Management
Backup systems and failsafe strategy
HYBRID VIRTUAL Studios
Full virtual and live-event integration with cutting edge tech. Elevate your message with crystal clear AV. Stand out with professional broadcasting directed by our team of experts.
PLATFORM + MOBILE APPS
Make events accessible and engaging for attendees with easy to navigate event platforms

Services
Scalable Options
Simulive (Recorded and Live Q&A)